Bella & Tad Pups
Now Taking Deposits
541-602-5269
Born 8-5-16
3 Chocolate Females - SOLD
2 Chocolate Males - SOLD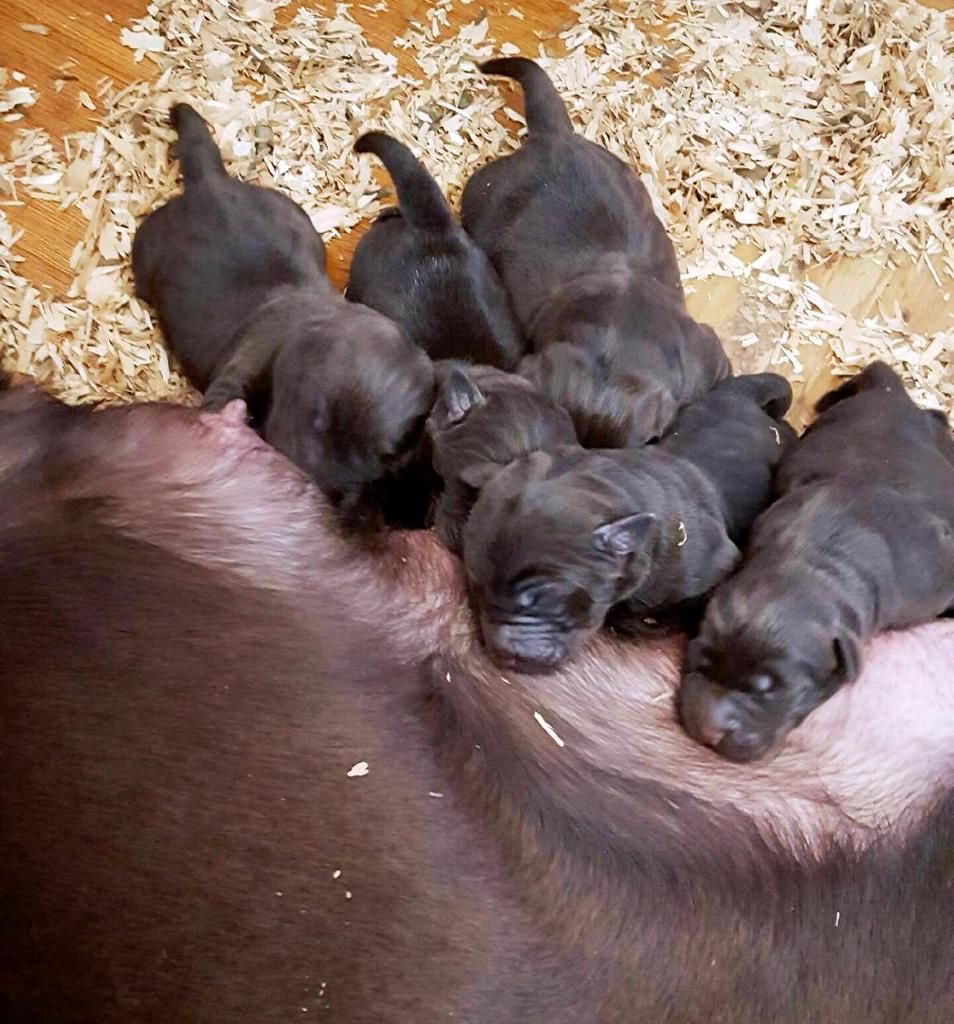 Bella is a 45lb chocolate. She is a well mannered retriever who loves attention.
AKC# SR82500707
Elbows: Normal
Hips: OFA Excellent (prelim)
Eyes: Clear
Her sire is Marks-A-Lot Bugsy Too MH AKA 'Deuce' (the son of Hall of Famer Marks A Lot Gangster MH "Bugsy". Duece earned his Master Hunter Title at 27 months of age. He has qualified for the 2009, 2010, and 2011 Master National. Duece is a great marker and runs exceptional blinds and passes those traits to his pups.)
Her dam is Duckflat Maggie JH (She is out of Merganser's Ferris Bueller MH, he completed his Master Hunter title at the age of three in July 2006 passing his first five Master tests without a fail. Bueller also has a Working Certificate title and Black Pearl's Devil Inside "Diva" She was sired by FC Running With The Devil NDC, and her Dam was Narvel's Mini Kisses MH (FC-AFC-CFC-CAFC Barracuda Blue MH x Marble Mountain's Juneau)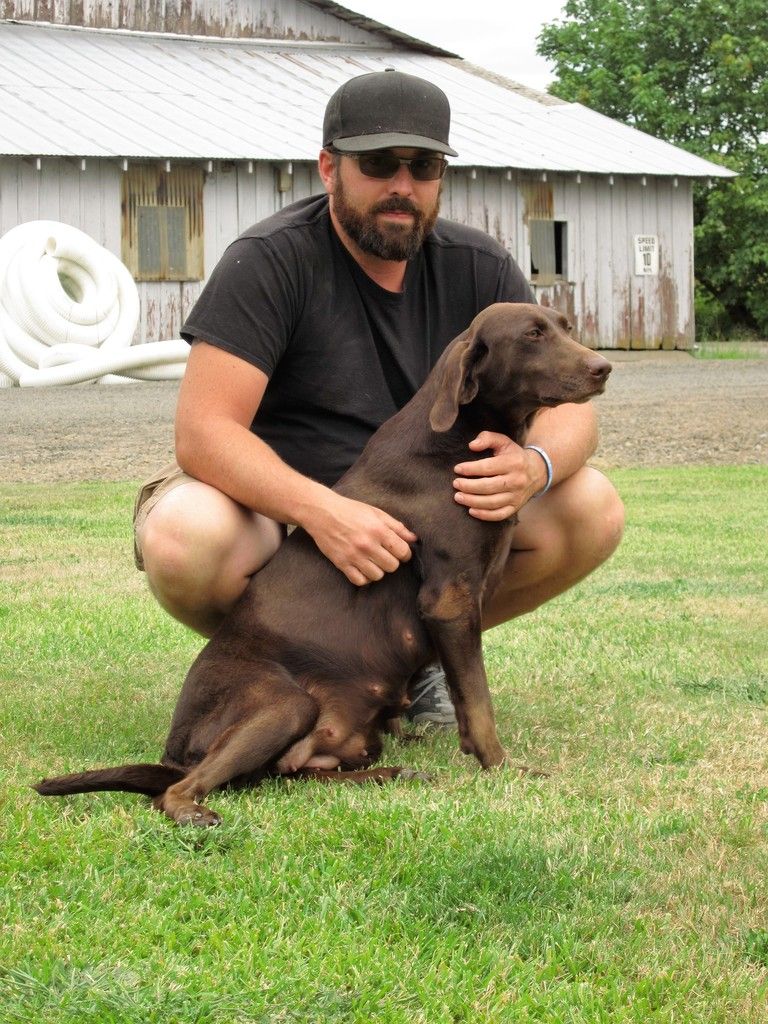 Tad is a 72lb Chocolate that is a high energy bird loving boy.
AKC# SR88098206
Eyes: Normal
Hips: Good (prelim)
His sire is TDK Grizzlies Chaotic Kona Kid
His dam is Schoolyard Sally